BLDC Motor Supplier

info@bldcmotor.org
How to Troubleshoot the Hall Sensor of BLDC Motor?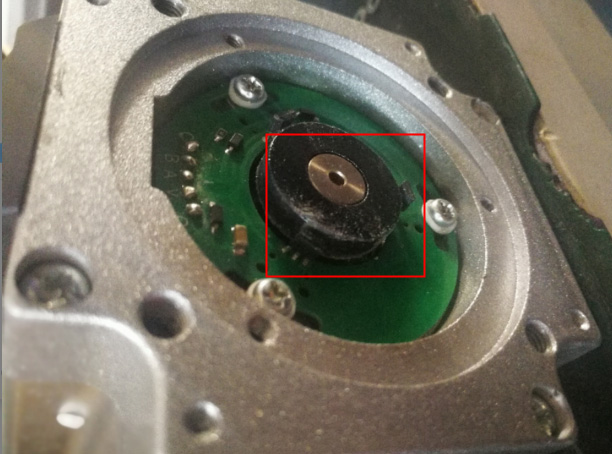 The picture above is a brushless DC motor with a Hall sensor fault. We can see that one of the Hall sensors has burned out and the bottom plate has been blackened. The main reason is that customers use the environment under too much dust and impurities. The motor is not protected from dust, causing impurities to enter the Hall sensor and it damaged.
The customer is a machine for processing zinc alloy joints, using ATO brushless DC motors and controllers. The model is ATO-130WDM07730,
2300W 3000 rpm 48V BLDC motor
, the parameters are shown in the table below. The main advantage of brushless DC motors is the use of electronic devices for electronic commutation. There is no friction between mechanical commutations, and the service life, performance and reliability of the motors have been greatly improved. Figure 2 is the customer equipment site, we obviously see too much dust and impurities, turning the motor into gray. Moreover, dust is the easiest to enter the motor, so we need to protect the motor, apply glue on the back end of the motor or make a dust cover to prevent dust.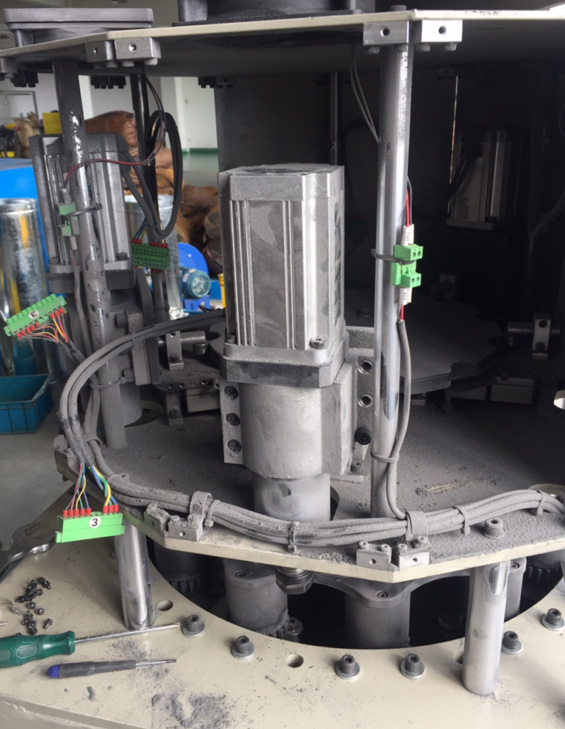 In a brushless DC motor, the Hall position sensor detects the position of the rotating magnetic field of the rotor and energizes the corresponding winding through a logic and drive circuit. Now ATO takes this set of
BLDC motor
to explain how to use the multimeter to detect whether the Hall sensor is damaged or not.
Firstly, connect the brushless DC motor and the controller. The motor controller power supplies is 24V and the motor phase line can not be connected.


Set the multimeter pointer to the DC voltage 10V position.


The red meter is connected with H+, the black meter is connected with H-, and the Hall voltage measurement should be close to 5V, which is a normal phenomenon.


Then test the HU, black meter connects H-, red meter connects HU, and twist the motor shaft to see if there is a change of 0-5V, if it changes, is a normal phenomenon, otherwise abnormal.


If abnormal, then it is necessary to check the wiring, terminals and extension cord whether there is poor contact.