BLDC Motor Supplier

info@bldcmotor.org
3 hp (2.3kW) 24V/48V/72V 3000 RPM BLDC Motor
In the model selection of brushless DC motor, the motor power, revolving speed, voltage, driver with reducer or not, with brake or not, installed with encoder and so on must be taken into account. Many users are unfamiliar with these parameter requirements before
model selection
. As a brushless DC motor supplier, ATO can help users to select the most appropriate motor model. And we will introduce a high quality and low cost brushless DC motor with 3 hp power rated, 3000 RPM speed.
3 hp (2.3kW) 24V/48V/72V 3000 RPM BLDC Motor Specifications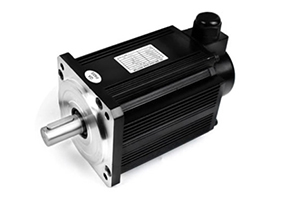 Model: ATO-130WDM07730
Matched Controller Model: ATO-TH-G
Square Flange Size: 130 mm
Rated Voltage: 24V/48V/72V DC
Rated Current: 59.3 A @ 48V
Rated Power: 2.3 kW (3 hp)
Maximum Power: 7.3 kW
Holding Torque: 7.7 Nm
Peak Torque: 23 Nm
Rated Speed: 3000 rpm
Maximum Speed: 3600 rpm
Electric Potential: 13.3 V/Krpm


More specs infomation about this motor or buy it online, please feel free to contact us.
Then, since the conventional revolving speed of brushless DC motor is 3000RPM, some friends may ask could its conventional speed only be 3000RPM, are other revolving speeds applicable. Of course yes, it is only because brushless DC motor is a new flexible motor product, its revolving speed has a wide application. Its highest revolving speed can reach 20000RPM and the lowest revolving speed can be 1500RPM. ATO provides small size high speed BLDC motor, with the revolving speed of
15000 rpm
. For the convenience of being used by the public, the revolving speed of 3000RPM is selected as the rated speed. Based on this fixed number, other revolving speeds are also optional.
If the user requires brushless DC motor only, namely, without the reducer, it is understandable that its rated revolving speed is 3000RPM. However, once a reducer or even a worm gear reducer is installed, the conventional revolving speed of brushless DC motor must be 2000RPM rather than 3000RPM. The reason of emphasizing the importance of motor revolving speed lies in that the revolving speed is an indispensable factor of calculating the torsion formula. On the basis of the formula: power*9.8/revolving speed=torque or torque*revolution/9.8=power. It is visible that, when the revolution is 3000 and 2000, the obtained results are naturally different. The calculated torque or power might differ greatly, which goes against the transmission parameter requirements of the used equipment. Therefore, it is required to select the revolution of the brushless DC motor. The appropriate revolving speed instead of the highest or lowest speed is the best.
Under the premise of reaching the working conditions, the advantages of the low revolving speed of brushless DC motor include low noise and small temperature rise of the motor. If the motor has a too high revolving speed, it will have great temperature rise and high noise, thus the motor is easily to be burned and there will be problems.