BLDC Motor Supplier

info@bldcmotor.org
BLDC Motor for Electric Stirrer
Use the micro electric motor to control the electric stirrer, ensure multi-point setting for the rotating speed and working periods so that the rotating speed customization can be randomly displayed and the actual rotating speed can realize continuous multipoint automatic speed regulation. Meanwhile, it is capable of giving an alarm in terms of speed abnormality automatic alarm and cutting off the power source for linkage. Since the close-loop negative feedback is introduced to control the electric appliance, the anti-jamming capability of the stirrer can be enhanced.
Currently, the electric stirrers are widely used in various labs of institutions of higher learning. The first type is driven by the ordinary AC or DC electric motor. Stirrers of this type will usually encounter instability of the rotating speed. (For example, when the grid voltage fluctuates or the viscosity of the stirred materials changes, it will exert a huge influence on the stirring speed.) In order to improve these problems, the
15000rpm high speed BLDC motor
is adopted to ensure a steady rotating speed and a relatively complex structure.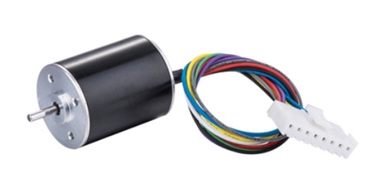 The improved stirrer conducts experiments based on the prototype. The micro-type control and the close-loop system are introduced, and the rotating speed is increased. In the following part, why the electric stirrer chooses the BLDC motor is analyzed from the functional perspective.
Test function
Add the "photoelectric test device" to the output end of the BLDC motor to realize precise measurement of the actual stirring speed.
Prediction function
Add the data elements so that the board speed and time can be preset. Before stirring, the driver connected with the BLDC motor can preset the input rotating speed and the working periods of time in advance according to the stirring needs, including the duration of stirring and the rotating speed.
Control function
The controller adopts the micro-processor and the BLDC motor, and the close-loop negative feedback system is introduced, thus realizing automatic control of the stirring speed and time as well as of the content on the displayer.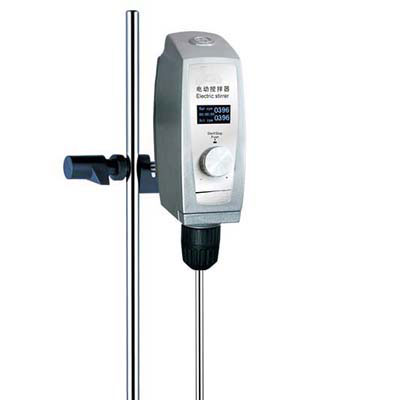 Alarm function
In the process of instrument operation, when the stirring speed is too high or too low, namely exceeding the upper or lower limit, it will raise an alarm automatically in response to any abnormality. The BLDC motor adopts protective devices. When the temperature is too high, the equipment will be stopped as a way of protection.
The intelligent electric stirrer adopts the microcomputer to realize multipoint setting of the stirrer's speed and stirring time as well as the close-loop negative feedback control. The driving system adopts the BLDC motor to realize the intelligent control system.