BLDC Motor Supplier

info@bldcmotor.org
Brushless DC Motor for Range Hood
The brushless DC motor is controlled by sinusoidal wave for the range hood, and the control board includes a control circuit and a driving circuit. The driving circuit is three-phase bridge inverter circuit, and MOSFET tube switch is used. Control circuit includes controller MCU and speed control circuit, MCU output end is connected to MOSFET tube control end, controller MCU output signal is sine wave control signal, speed control circuit output end is connected to controller MCU input end. A counter electromotive force detection circuit is provided between the controller MCU input end and the output end of the three-phase bridge inverter circuit. At the same speed, the power consumption is 30% to 50% lower than that of ac motor, and the stepless speed regulation can be realized. The driver is controlled by sine wave, and the motor phase current is sinusoidal with continuous changes, and there is no commutation current mutation, so the motor running noise is low. The
BLDC motor controller
has no hall element to reduce cost and long service life.
Brushless DC motor adopts permanent magnet material instead of electric excitation. It is small in volume and light in weight under the same working condition. And brushless DCmotor has the advantages of high efficiency and energy saving, good control characteristics, high reliability, long life, low noise, etc., is replacing ac motor in more and more fields of household appliances. Compared with single-phase AC motor, three phase
3 kW brushless DC motor
of range hood system has the following advantages: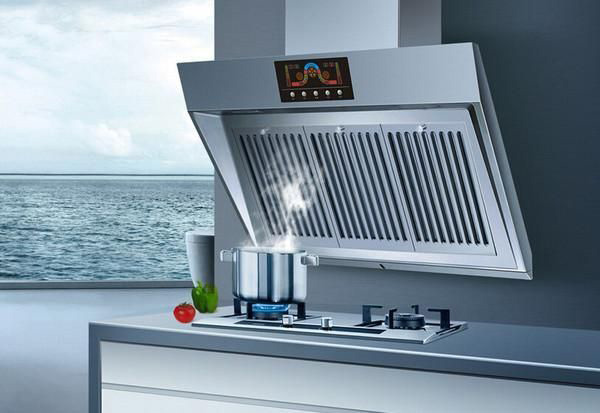 1. Speed regulation
At present, ac motor can only achieve three speed regulation, and brushless DC motor can achieve zero speed regulation between 0-1500 RPM (part of the design is 20 gear), can greatly facilitate users to choose the appropriate speed. Increase the comfort of the product.
2. Noise
Realize the dual reduction of starting noise and running noise: First, dc frequency conversion to achieve soft start, balanced running state eliminates the noise generated when the lampblack machine starts. Secondly, the user can choose different frequencies according to the use requirements, between 0 and 1500 revolutions, select the corresponding operating state, the noise is always in the ultra-low range.
3. Air volume
Brushless DC motor itself has the characteristics of high starting torque, strong overload capacity and high load characteristics. The actual use of the user motor speed is higher than the AC motor, the air volume is higher than the AC motor.
4. System efficiency
High efficiency is the DC brushless speed regulation system according to some advantages. In the range hood full pressure efficiency, can be higher than AC motor 7-8 percentage points, up to 30%.
5. Energy saving
Energy-saving has become the development direction of future home appliance, range hood machine also belongs to the appliance that should use everyday in the family. Although each use time is not long, energy consumption is still very large because the current use of AC motor efficiency is too low. However, the energy saving space of DC motor is very large. Through tests, the ac asynchronous motor needs 180W of input power at the same air volume, while the DC motor only needs 80W. Dc motors are more than 50% more efficient than AC motors.
6. Motor weight and temperature rise
Because of the permanent magnet structure, the weight of brushless DC motor is only 70% of that of AC motor. At room temperature, the temperature rise of the motor at full speed is only 50% of that of the AC motor.
7. System reliability
At present, brushless dc motor technology is very mature in the industry of range hoods. After several years of market test, FOC control designed by SCM is the most stable application scheme. The reliability of the system is also verified by the third-party test of the product. Range hood machine does not have brush change, intelligence, high efficiency will be the development trend of mainstream.