BLDC Motor Supplier

info@bldcmotor.org
BLDC Motor for Aerial Working Platform
Combined with the working characteristics of the self-propelled aerial working platform, permanent magnet brushless DC motor is currently selected as the driving motor in the mainstream of the aerial working platform. So, what are the advantages of permanent magnet brushless DC motor? Permanent magnet brushless DC motor is generated and developed with digital control technology, therefore, SCM and DSP based digital control is the main control means of brushless DC motor. Permanent magnet brushless DC motor mainly completes the following aspects of control.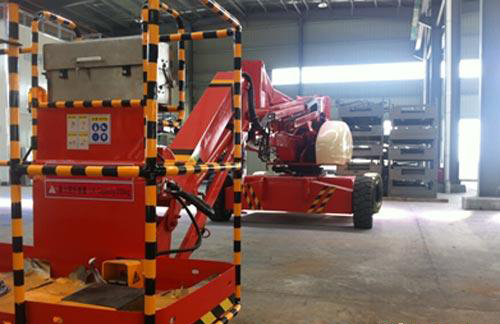 Why is it best to use brushless DC motor for aerial operation platform?
1. Phase change control
: For a system with a position sensor, it is necessary to make regular commutation according to the signal of the position sensor to correctly realize the switching of each phase current. For systems without position sensors, commutation points should be calculated based on induced electromotive force signals to determine which phases should be energized and which should be de-energized.
2. Speed control
: The speed control principle of
high speed brushless dc motor
is the same as that of ordinary dc motor. The average voltage of armature can be controlled by PWM method to achieve speed control. Using PWM port MCU and DSP can output PWM automatically, which makes speed control very easy.
3. Reversing control
: As long as the power sequence of each phase is changed, the positive and negative rotation control of the motor can be realized.
In the working process of permanent magnet brushless dc motor, the windings of each phase have regular alternating conduction. When the windings do not conduct conduction, due to energy storage in the windings, induced electromotive force will be generated. The induced electromotive force waveform can be detected at both ends of the windings. By using the characteristic of induced electromotive force, the function of position sensor on rotor can be replaced to get commutation information. Thus, a permanent magnet brushless dc motor with simpler structure and more reliable performance has emerged.