BLDC Motor Supplier

info@bldcmotor.org
Why Do BLDC Motors Need to be Used with Controllers?
Brushless dc motor is one of the commonly used components in the industrial field. Many electrical appliances around us use brushless dc motor to replace the motor with many insuperable defects such as low efficiency and high noise, like three-phase asynchronous motor and stepper motor. In fact, BLDC motor is a kind of synchronous motor, which can control and maintain a certain speed within the rated load range when the load changes, but it must be used together with the brushless motor controller. Why?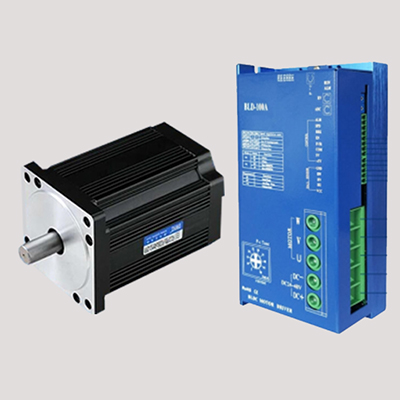 Reason 1:
Brushless dc motor is a permanent magnet brushless synchronous motor, its functional parameters, model, power supply voltage, output power, phase Angle, or self-identification function must be used with the brushless motor controller, in order to use normally.
Reason 2:
Brushless DC motor has no brush and commutator, there must be an electronic commutator to maintain the direction of rotation. The electronic commutator is composed of six power MOSFET transistors, which are controlled by a brushless motor controller. At the same time, the controller can also control the starting and stopping of the motor, forward and backward, speed regulation, over-voltage, over-current and under-voltage protection. So it is necessary to have a
brushless motor controller
, even if the brushless DC motor is directly powered on, it is useless.
Reason 3:
The commutator circuit of BLDC motor is composed of two parts: drive and control, which are not easy to be separated. In the brushless dc motor with large power, the drive circuit and control circuit can become one. Drive circuit output power, drive motor armature winding, and controlled in the control circuit. The drive circuit has been converted from linear amplification state to PWM switching state, and the corresponding circuit composition has also been converted from transistor discrete circuit to modular integrated circuit.
Brushless DC motor
not only has the characteristics of good speed regulation performance of dc motor, but also has the advantages of simple structure, no commutating spark, reliable operation and easy maintenance of ac motor. This is why more and more automation equipment manufacturers like to use it. In a word, whenever brushless motor is used, the corresponding controller must be matched. Otherwise, it is impossible to use the motor.