BLDC Motor Supplier

info@bldcmotor.org
Small BLDC motors for Precision Electronic Industry
Because of the high efficiency and low heat output of brushless DC motors, it is very suitable for industrial machinery and air conditioning refrigeration mainframe, fan and water pump, air compressor load and other industries running continuously in 24 hours. The characteristics of high torque in low speed period and high frequency of positive and negative rotation without heating are more suitable for driving machine tools and traction motors. Its stable speed accuracy is higher than that of DC brushed motors, higher than that of vector control or direct torque control speed closed-loop variable frequency drive, and better performance-price ratio, which is the best choice of modern speed control drive.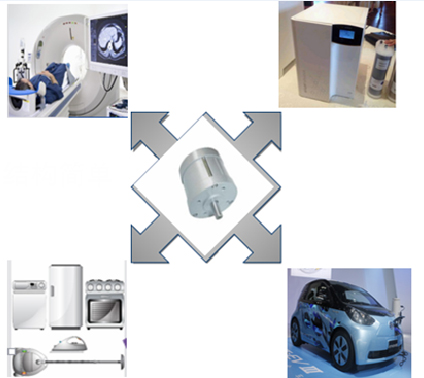 Due to the miniaturization of ATO
brushless DC motor with high speed
5000 rpm to 17000 rpm, it can be applied in the precision electronic industry which requires higher motor size. For example, ATO small BLDC motor is widely used in laboratory devices, and useful devices require high precision motor, intelligent control, mainly using centrifuge, mixer and other equipment.
Laboratory electric agitator is a test equipment for solid-liquid mixing. It has novel product design, advanced manufacturing technology, large output of low-speed running torque and good continuous application function. High-power brushless DC motor drive, CNC knob stepless speed regulator; stable operation, low noise, simple and sensitive unloading and other characteristics. At present, ATO
9000 rpm high speed brushless DC motor
can achieve 42mm*42mm flange mounting surface. Precision electronic industries such as medical machinery, semiconductor, measurement and so on often have special preferences for such small-sized motors.
Brushless DC motor has been able to replace DC motor speed regulation, VFD + frequency converter motor speed regulation, asynchronous motor + reducer speed regulation. It combines all the advantages of the traditional DC motor and eliminates the structure of carbon brush and sliding ring. It has excellent torque characteristics. Medium and low speed torque has good performance, large starting torque and small starting current, stepless speed regulation, wide speed regulation range, and strong overload capacity. Many companies in Japan have successfully applied brushless DC motors to digital cameras, miniature recorders, cameras, printers, storage mobile devices, mobile phones, automotive air conditioners,
vacuum cleaners
, electric vehicles, heart pumps and other fields.